Stainless Steel Slotted Shims Questions
Posted by SHIM STOCK METALS TEAM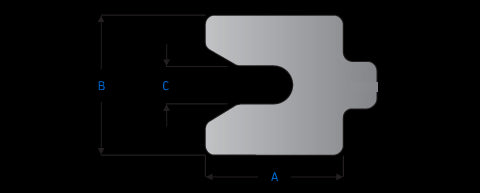 Slotted Shim Questions And Answers
What are material are slotted shims made of?
Our standard pre-cut shims are made of stainless steel 304. We can however manufacture any metal shim to the customers specification.
What are slotted motor shims used for?
Mainly used to adjust the height of a motor by inserting a shim under the feet. Allowing for an accurate alignment of the shafts between motors and pumps. Alignment shims are also used to level equipment during installation.
Why should I use precut slotted shims?
Precut shims reduce time are labour costs, this reduces machine down time. To sum it up, precut slotted shims save money. Slotted shims also eliminate the work involved in the deburring and hand cutting of shim stock. Shim Stock Metals Slotted Shim is made of a stainless steel which is corrosive resistant. Our shims are also made with a tab which allows for easy and safer installation or removal.
What types of companies might benefit from using precut or slotted shims?
Any manufacturing or production plant that has several pumps and motors, which are continuously maintained on a routine schedule. Crane Companies, Paper mills,  Fuel refineries, utilities companies, food and liquid processors and large OEMs have experienced large cost savings by using alignment slotted shims. Any industries that is using laser alignment and/or vibration analysis equipment have found both cost and time savings with precut slotted shims.
Why are thickness tolerances so important?
Think about it. If you are using accurate alignment equipment to determine the gap under a motor foot, you will want to install precut shims that are as close as possible to that gap's thickness. Our shims are accurately checked to ensure you have the right tool for the job.
Should you need further info our our pre-cut shims do not hesitate to contact us.