Stainless Steel Shim Stock | Uses and Industries
Posted by SHIM STOCK METALS TEAM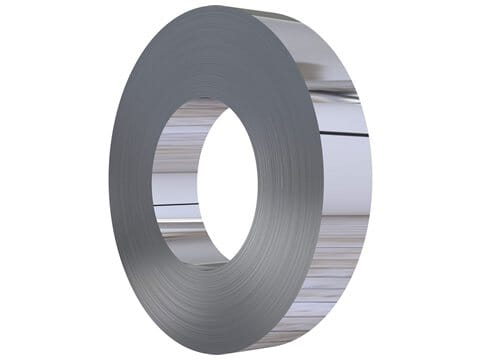 Stainless Steel Shim Stock - Resources that plays a catalytic role to enhance the production efficiency
Shims are intended to support the smooth functioning of an application, by supporting and protecting its parts and components, while the application is put to use on the whole. These days, various projects and industrial processes, witnesses the application of these items, for the purpose of reducing the usual wear and tear of the components of an application, minimize the needs for frequent and costly replacements of the parts, as well as enhancing the overall efficiency and lifespan of the application. Depending on the specific needs, nature, and type of application, users use of Shims in various specification, customized to support their needs with the highest relevance. One of the most popular choices in this category is the Stainless Steel Shim Stock.
Stainless Steel Shim Stock is made of a full hard temper Stainless steel 304 material. Available in rolls of 305mm and 610mm widths, that features the optimum corrosion resistance capacity. The typical application of these shims is to fill up the gaps between the parts and components of the machines that tend to wear when alignment is out .
What are the industries that make the optimum use of the stainless shims?
In addition to the high corrosion resistance capacity of these shims, these items offer the optimum durability and are appreciated for its capacity to work under extreme conditions. In addition, these shims are user-friendly and come within modest cost, that makes these shims the top choices across various industries, including, but not limited to the Nuclear plants, Power plants, heavy machines, construction projects, as well as manufacturing, commissioning, and repairs of machines. In addition, businesses, into die set-up, and handling alignment & leveling assignments, utilize these shims frequently, and in bulk volume. You would always find Gas and Oil refineries, using these shims across their daily operations.
Why these shims found a massive demand across various industries?
Following are the key points that can be accounted for, behind the massive popularity of the Stainless Steel Shim Stock:
These shims offer the optimum protection to the parts and components of the machines that tend to wear and tear the most. This implies, a significant reduction in the machine downtime, resulting in production losses, as well as prevention of the replacements and repairs of these parts at short intervals, escalating the operational expenses, and reducing the net profits.
As it reduced the frequency of machine downtimes, the production volume and the production efficiency, goes up, that enable the providers to offer the best quality products at a competitive price.
Stainless Steel Shims can be customized as per the specific needs of the clients and comes within a competitive price.
Partnering with a reliable and reputed provider, like Shim Stock Metals, you would come across the best quality products at the cheapest rates, that would enable you to achieve better productivity, and operational efficiency, boosting the book profit of your business, on the whole.
Shim Stock Metals
Unit 6 - 56 Mopedi Street Sebenza Johannesburg South Africa